HV Replication Monitor Installation Guide
Your solution for monitoring your Hyper-V Replica Environment
Step 1
Upon successful purchase and download, copy the IQSHVRMSetup.exe file to your Windows Server (2012, 2012 R2, 2016, 2019). Double-click the executable.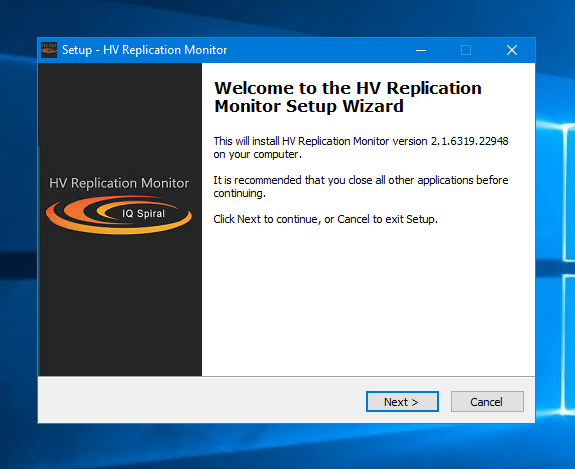 Step 2
Accept the license agreement.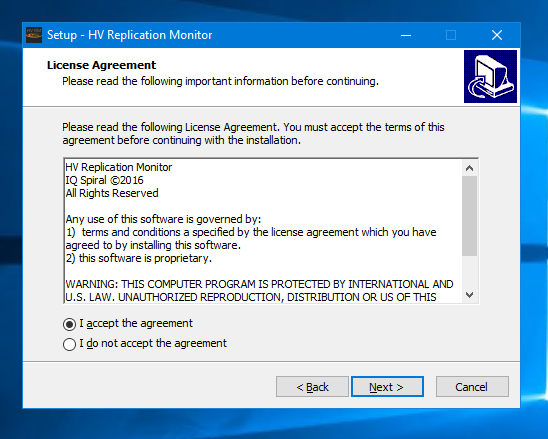 Step 3
Choose your desired installation location. (Default recommended)
Step 4
Optionally, create a desktop shortcut.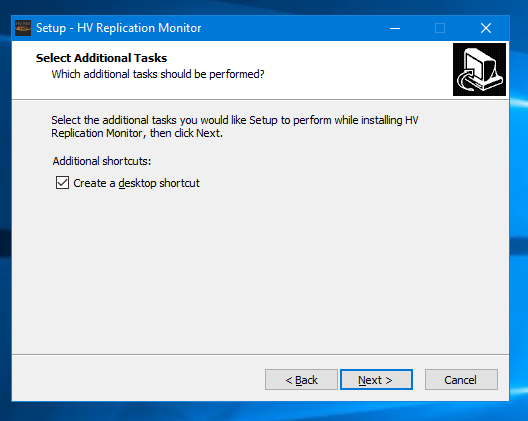 Step 5
Review your choices and select 'Install'.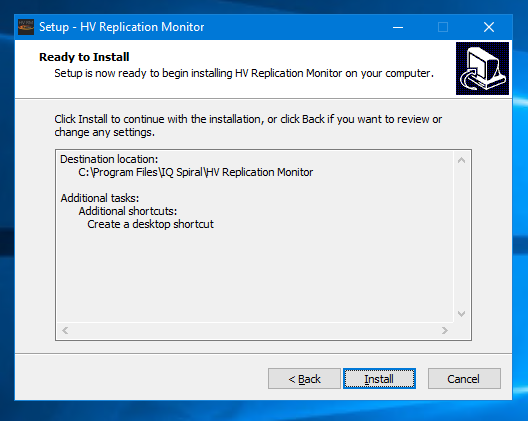 Step 6
HV Replication Monitor is now installed.  Click 'Finish' to launch the configuration console.